Teacher Workshop: Maryland
Bob is one of the most amazing teachers I've ever worked with. Concerning scat singing
                  - Bob's the one and only!
Through private lessons and a one-week master class in Paris, I've gained so many tools and skills - and most important: interest, inspiration and motivation! Bob teaches with great respect for each of his students and has a great sense of humor! While working with Bob I've always felt that I was improving while having fun and feeling secure.   Malene Kjaergaard

Thanks to Bob Stoloff for helping me build on my college-level music theory studies and apply it to vocal improvisation. It's like having a new superpower!  Margo Hennebach

Bob was incredible and probably one of my top 3 teachers of all time, if not number one. He really understands the role of sincere positive reinforcement coupled with clear directives in the learning process. As a voice teacher, it is what I strive for with my students as well. I hope to come back for more!   Marie Black 

Yes, we truly had quite a unique week together with Bob who, I believe, surprised us all, not only with his musicality, but with his humor, kind spirit and generosity.  He is quite a remarkable teacher with keen pedagogical skill yet, more important, he has an intuition for each singer's needs.  We were all enamored by his personal manner of working with us as individuals and a group.  And I must add that Bob was, by far, the best educator I've worked with in the last 30 years. ~ J. Rudnick
Vocal Teachers Workshop: Using Jazz to Build Musicianship
Register now
Saturday Oct 31st  and Sunday Nov 1st, 2015
Saturday 10:00 am - 6:00 pm  and  Sunday 12 (noon) - 5:30 pm
lunch or snack break each day: enjoy lunch on your own at the historic Savage Mill shops and restaurants (walking distance)
At
Red Bridge Studios
, Savage, MD
All workshop participants should bring their copy of Bob's latest book: Rhythmania!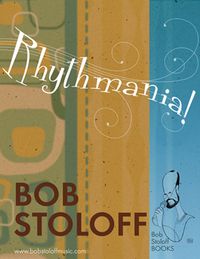 Fee: (if you already own Rhythmania!) $250
Register now
Fee: (includes price of Bob's latest book Rhythmania! with CD) $275.00 
*this inclusive fee saves you $18 on the purchase of Rhythmania!  
Join Bob for this exciting and fun weekend intensive which will help you learn how to build your students' skills in rhythm, harmony, theory, listening, instru-vocal and scat vocabulary, interpretation and improvisation. Bring some new ideas into your teaching studio, classroom or vocal ensemble rehearsals. Bob's methods really build better-smarter singers.
This workshop will be held in the beautiful Red Bridge Studios, located in the heart of historic Savage Mill.

Schedule: Saturday 10:00 am - 6:00 pm with a lunch break on your own (walking distance to lovely shops and restaurants
Sunday 12 (noon) - 5:30 pm with an afternoon snack break.
Sessions will include:
"INSTRU-VOCAL" ARTICULATION OF DRUMS, BASS & BRASS INSTRUMENTS
 Vocal articulation of contemporary drumbeats, bass lines and brass articulations using rhythmic patterns, special tonguing techniques and vocabulary for each of these instruments. "Instru-vocal" languages were successfully explored by many singers including Ella Fitzgerald, Louis Armstrong, John Hendricks, Al Jarreau & Bobby McFerrin who all ventured into the realm of interpreting percussion, bass and a variety of horns within their solos. Vocalists who have a passion for instrumental articulation will enjoy Bob's call-response exercises that define the nuance of these instruments by using vocabulary especially designed for the voice. 
SCAT SINGING 
Using call-response and round-robin story-telling formats, Bob will teach scat singing techniques including scat syllables, accents, rhythms, phrasing, melodic and harmonic considerations, and how to improvise a solo over basic chord progressions like blues, rhythm changes and basic turn-arounds. Participants will practice improvising solos to jazz standards from Bob's "Recipes" book, beginning with Summertime and All of Me. As the course progresses, singers will enjoy the continuation of scat singing techniques with application of more advanced syllables, accents, rhythms, phrasing, melodic and harmonic considerations.Participants will learn how to improvise a solo to additional American jazz standards from Bob's "Recipes" book, including Girl From Ipanema, Autumn Leaves and more. Additionally, students will navigate transcribed solos recorded and performed by a collection of vocal and instrumental artists.
RHYTHMANIA!  
This session will serve as a comprehensive guide for vocalists to practice rhythms using a unique vocabulary designed to emulate the sounds of musical instruments.  
Learn how to read and notate simple rhythmic phrases
Vocalize shakes, spills, plops, flips, bends, hits, flams, kicks, cymbal crashes and drum fills.
Practice single, double, triple and doodle-tongue embellishments used to articulate scat syllables.
Increase your rhythmic vocabulary
Explore the nuances of jazz, pop, R&B, blues, funk, swunk and shuffle in even and swing feels.
Examine the rhythmic ingredients that fuel Bossa Nova, Samba, Baion, Mambo, Songo and Guaguanco grooves.
GROUP IMPROVISATION GAMES  
Bob's unique approach to group improvisation teaches singers how to create music by weaving together spontaneous rhythmic, melodic and harmonic motifs. Group Improvisation Games offers a diverse palette of musicianship skills to the a cappella vocal ensemble including composition, tonality, harmony, dynamics, meter, instru-vocal articulation, motivic development, group blending, choreography and how to improvise using text. In addition, participants will develop confidence in their own intuitive musicality while learning about building community through both cooperation and leadership. The work deepens with the addition of background rhythm section tracks to provide rhythmic and harmonic scaffolds for vocal team improvisation. Emphasis on time feels, musical styles, groove variations and spontaneous composition.